Lazy-Man's Lasagna! – World's Best!
This world's best lazy-man's lasagna is the ultimate pasta dish because there is no fussing, layering or baking. It has all the ingredients and flavors of a traditional lasagna but without all the work! It's done all-in-one pot and takes two minutes to put together after the ground meat is browned. It's made with a tomato-basil sauce, homemade or store bought for convenience, rigatoni pasta, ricotta, mozzarella and a sautéed ground meat of your choice. The hardest part here is browning the meat, then it's easy peasy from there on in.
When I first had this lazy-man's lasagna it was made with ground beef. That's the beauty of this pasta dinner you can customize it by browning up what ever your favorite meat is. I've actually made it with ground turkey, beef, Italian sausage and even a meatloaf mix of meats. What ever you decide I promise you it's going to be delicious! In the show I used my favorite sweet Italian fennel sausage from Liuzzi Cheeses in North Haven, CT. I took the the sausage out of the casing and then browned it.
Usually, I serve up this lazy-man's lasagna immediately after I combine all those yummy ingredients. Although, you can easily pour it out into a baking dish and top with one cup of shredded mozzarella to bake immediately or cover with foil and into the frig until you are ready. Granted, I do love to put together a tray of layered lasagna for the holidays but for those in between days when you want those gourmet flavors but don't want to go through all the work this world's best lazy-man's lasagna is your dream come true.
You can check out my Live TV Cooking Segment on "CT STYLE", WTNH – Channel 8 where I make Lazy-Man's Lasagna in The Bender Kitchen with hosts Teresa Dufour and Ryan Kristafer!
If you are looking for something hardy and gourmet you should check out my Boeuf Bourguignon or Indian Spice Tomato-Cream with Snap Peas, Pulled Beef Taco's with Mango Salsa, or for a lighter note you could check out my Swordfish with Black Bean Salsa or Asian Shrimp and Noodle Salad and for something sweet you just can't beat Pavlova! Mangia Mangia…enjoy 🙂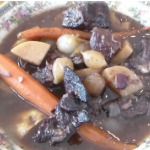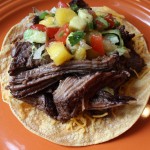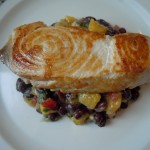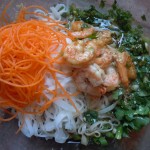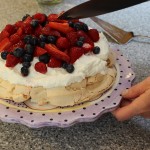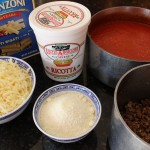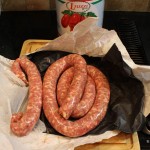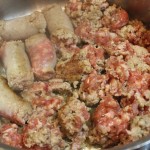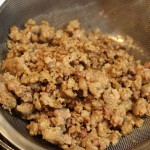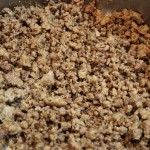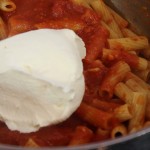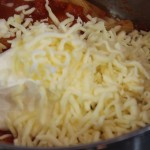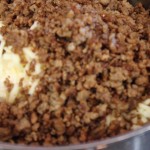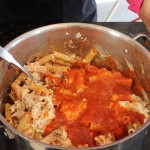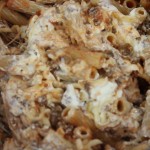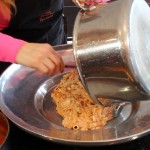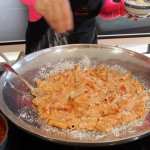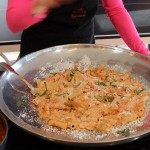 Ingredients:
1 lb. rigatoni pasta, zit rigati or your fav pasta!
My 20 minute tomato-basil pasta sauce recipe or a favorite store bought brand
2 lbs ground meat OR 3 cups after browned of: ground beef, turkey, veal, pork, meatloaf mix, or sweet fennel sausage (Liuzzi makes my favorite sweet and spicy Italian fennel sausage)
1 lb. whole milk ricotta (really easy to make your OWN HOMEMADE – check it out!)
2 cups shredded mozzarella – 2 cups to mix into the lazy-man's lasagna plus additional 1 cup to sprinkle on top if you are going to put the pasta into a baking dish to bake later
grated Parmesan
fresh basil
Directions:
Brown the ground meat in a sauce pan on medium high heat
Drain the meat to remove excess oil in a small strainer over a bowl
Put the meat back into the pan on medium high heat add 1/3 cup of red wine to de-glaze the sauce pan scrapping up the little brown bits stuck the bottom of the pan
Keep the browned meat on warm
Heat tomato-basil sauce through – you want it hot to melt the mozzarella
Cook the pasta in salted water until al dente …(Having a pinch of firmness to it so it's not overly cooked)
Drain the pasta and put it back into the same pan
Immediately add 2 cups of hot tomato-basil sauce, 1 lb. of ricotta, 2 cups of mozzarella, 3 cups of browned meat and begin to stir
Add another 1-1 1/2 cups of tomato-basil sauce
Mix ingredients until combined and pour out into a serving platter
Sprinkle with Parmesan and julienne fresh basil…mangia mangia 🙂