BEST Manicotti Ever Recipe
Yes, I am giving up the good's on this one and I know you will appreciate it because this is one of my very favorite secret recipes that has been in our family for generations! My mother Maria taught me how to make these homemade gourmet manicotti when I was young and now I am thrilled to pass this very special dish on to you.
These are the BEST homemade manicotti I have EVER tasted and I know you will love them too. They are a poured pasta, a crêpe so to speak and are light and fluffy.  I'm partial to Liuzzi's homemade whole milk ricotta, and I user a mix of mozzarella's from Scamorza, which is a slightly salted/dryer mozzarella to whole milk and skim milk mozzarella. I start off with either my tomato-basil pasta sauce or my pasta sauce 101 for the homemade manicotti. These are an especially festive and a special dish to make for the holidays.
This manicotti batter is poured like a crêpe. It's light and airy like a crepe but definitely different in texture. The texture of the crêpe is a pasta texture, creamy and soft. These manicotti shells (crêpes) are truly gourmet and you'll will appreciate how delicate a dish this really is when you make them for your own family and friends. My turkey meatballs would go great with this holiday dish also.  A spread of spiral ham or roasted lamb with gourmet manicotti and turkey meatballs …who's better than you?!
It's nice to serve a refreshing salad with pasta like my Caesar Salad then maybe an appetizer like crab cakes and sides like Roasted Beet Salad with Mint and Feta or Yogurt Chicken Kabobs. A light pavlova dessert with fresh pineapple and berries would make the perfect end for this manicotti dinner.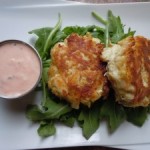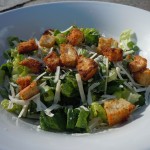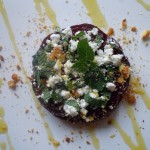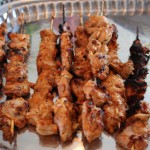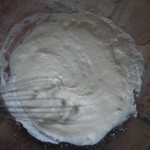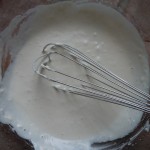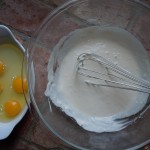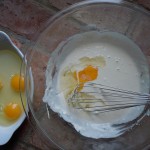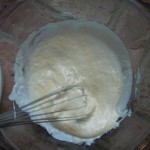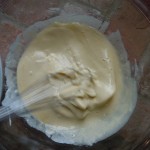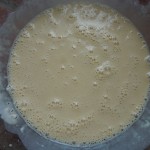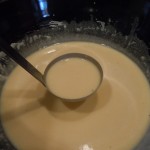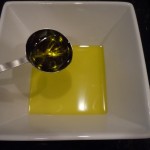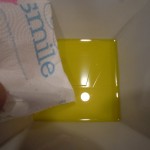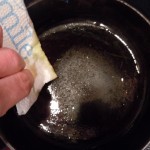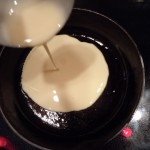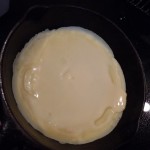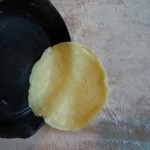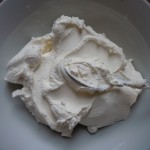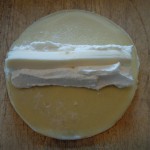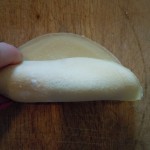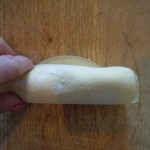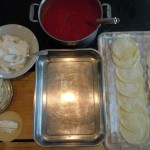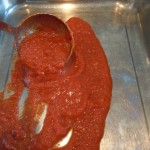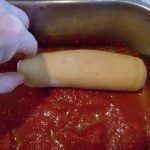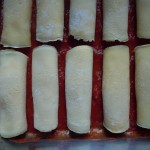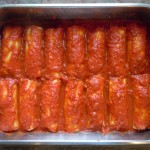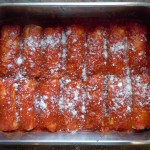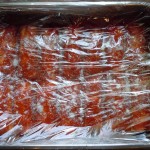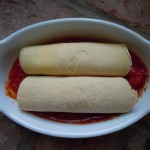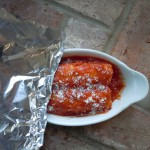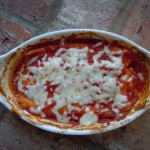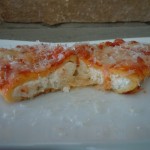 Ingredients:
1 cup all purpose flour
1 cup water
1/4 Tsp salt
4 extra large eggs
2-3 Tbsp olive oil
3 lbs. Liuzzi whole milk or "fina style" (a finer ricotta), or your favorite
5 0z. shredded whole milk, 5 oz. park skim and 5 oz. Scamorza mozzarella mixed together
(you can also do 8 oz. whole milk and 8 oz. part skim shedded and mixed)
5″ cast iron pan or 5″ non-stick pan
Baking pan approx. 11″ x 16″
Directions:
In a large bowl whisk 1 cup flour, 1/4 Tsp salt with 1 cup water (approx. 20 whisks)
Add in 1 egg at a time and whisk about 5 whisks per egg
Put cast iron pan on stove on medium/high heat (a 7 out of an 11)
Put a couple of Tbsp of olive oil in a bowl with a paper towel
Rub pan with olive oil-saturated paper towel in between cooking poured pasta batter
Pour in a ladle of batter into hot pan, approx. a little less than 1/4 cup laddle
Pick up pan and swirl around 3 times and place back down onto stove
Wait about 25 seconds and flip pasta crepe over, you can use a flexible pastry knife to help you get under it…it will be easy to flip and will not ever be stuck
You never want the pasta crepe to be golden on the edges-that would be over cooking them…they should look like the photo above light in color
Immediately flip over onto floured board and flip a couple of times to cool a little
Repeat dredging saturated paper towel into pan to coat and then pour another 1/4 cup ladle of batter into pan.
Repeat this over and over until you run out of batter…this amount will make 16 manicotti
When you are done lay out a work board to roll manicotti's on
Put ricotta in a bowl so it's easy to work with
Pour about 2 cup of tomato sauce into the baking pan
Lay out manicotti crepe and scoop 1/4 cup ricotta going across the center of the circle as shown in the photo
Lay a piece of mozzarella in the center and roll up manicotti
Place rolled manicotti on top of sauce in pan and continue on until all the pasta crepes are done
Pour another 2-2 1/2 cups of sauce on top of roll manicotti's, sprinkle with parmesan and cover with foil
Place in frig until you are ready to bake
Or cover with saran and then foil and put into the freezer until your event is near and then pull out two nights before and put into the frig to thaw
When you are ready to bake your manicotti put into a 350º oven and bake for 45 minutes
The manicotti will be bubbly when you take it out of the oven and need to rest for 5 minutes before serving