BBQ Sauce – BEST Homemade Sweet & Tangy!
It's like BBQ sauce candy! My Homemade BBQ Sauce is the perfect balance of sweet, tangy and a little spicy! This recipe is one of my versions of a classic "Kansas City" style sauce, meaning it is a tomato based sauce with a sweetener and a vinegar. Ketchup, dark Molasses, brown sugar, cider vinegar and spices are the core ingredient's that make up this delicious blend of barbecue sauciness. It's not too sweet or too tangy and it has just a pinch of heat to remind you that it's a BBQ sauce. It really can't get any easier to make BBQ sauce then this here recipe. It will definitely make it hard for you to go back to the bottle stuff with the high fructose corn syrup. In fact, I guarantee that you will find yourself dipping that spoon back into the pot to get one more lick of this homemade sassy sauce!
One of my favorite things to do with this sauce is adding a couple tablespoons of bourbon in the last 5 minutes of simmering.  Everyone will be asking you for the recipe for sure! If you have a mix of adults and children spilt the sauce into 2 portions, keeping one with bourbon and one with out.
Using the liquid smoke, which is simple to find at your local grocer now a days, is ideal for emulating that smokiness you would get with outdoor barbecuing. I have you adding in chipolte chile powder and a Spanish smoked paprika too which gives off a delicate flavor to the sauce without being too overbearing.
The 3 basic BBQ sauce type's out there are a tomato based, a vinegar based and a mustard based. Believe it or not, there actually is a mayo based as well. The "Kansas City" style is the tomato based and probably the most popular through out the U.S. There's a "Memphis" style similar to Kansas City with the tomato base but a thinner, more vinegar type sauce. The actual vinegar and mustard type sauce's are quintessential to the Carolina's. South Carolina being partial to the mustard type sauce and North Carolina to the vinegar type sauce. Then there's that white BBQ sauce that's mayo based, a signature sauce of Big Bob Gibson out of Alabama.
Once you see how easy it is to make your own delicious, sassy BBQ sauce I have a feeling there will be no stopping you! Enjoy your summer with this introductory BBQ sauce recipe! You might want to tag team all this barbecuing with some crab cakes, zucchini spaghetti, or spanakopita, and end with my amazing blueberry pie made with my perfect pie crust in 5 minutes!!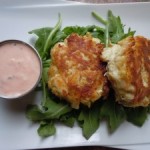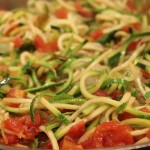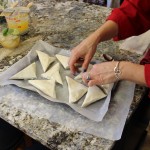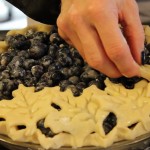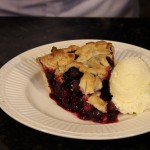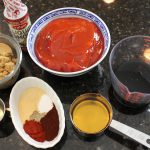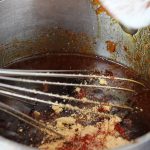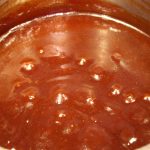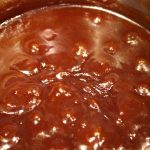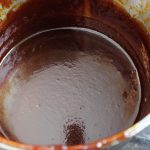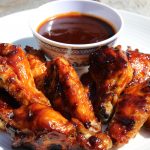 Ingredients:
2 cups Ketchup
2/3 cup light brown sugar
1/2 cup dark molasses
1/2 cup cider vinegar
2 tbsp canola oil
2 tsp liquid smoke
1/2 tsp garlic granules
1/2 tsp onion granules
1/2 tsp chipolte chile powder (If you can't find "chipolte" chile powder just use chile powder it will still be wonderful)
1/2 tsp Spanish smoked paprika
1/2 tsp salt
1/4 tsp finely ground black pepper
2 dashes of Wocestershire sauce
2 tbsp of Bourbon – If you are a party of adults …it's AMAZING!
Directions:
Put all above ingredients into medium sauce pan and whisk to combine
Bring to a low simmer 20 minutes
The sauce will be delicious in only 5 minutes – delvelops more depth of flavor by simmering longer!
Basting your grilling meats in the last 3-5 minutes with BBQ is deal so as not to burn and oven cooking meats in the last 10 minutes (the sugars in the BBQ Sauce will burn if you put it on too early)