Fennel & Citrus Salad with Tangerine Dressing
How refreshing is that…thinly sliced fennel, ruby red grapefruit and honey tangerine segments, with hearts of palm and dressed with a tangerine vinaigrette! We can't forget the sprinkle of toasted sesame seeds for a little nuttiness and of course the challah bread garlic croutons to complete the salad. This dressing actually originated out of The Joy Of Cooking and of course I tweak it by adding Dijon and rice wine vinegar. I wanted these particular fruits and vegetables in the fennel & citrus salad because these are some of my favorites and they work so well together.
Typical in making most salads there are more than a few components coming to the party so you have to organize yourself a bit. Toast the sesame seeds 2 days before. I like to toast more than I'm going to use this way I always have some around and keep the extras fresh in a Ziploc. They will keep for a couple of weeks. Cutting the grapefruit and honey tangerine segments can totally be done the night before and it is so worth segmenting the fresh fruit instead of canned. You can also make the dressing 1 or even 2 days ahead as well. These few steps make everything go so easily when you are putting together the salad.
If you like vegetables and salads you may want to try my baked asparagus wrapped in prosciutto, roasted beet salad with mint and feta, or roasted chick peas, asparagus salad with yummy garlic-Dijon dressing, or zucchini torta.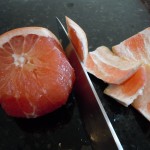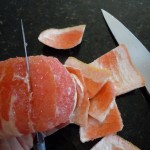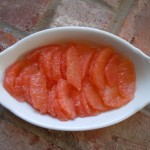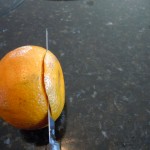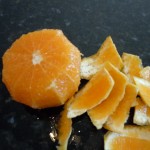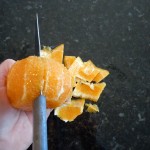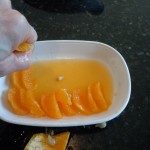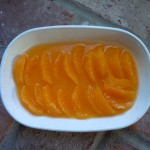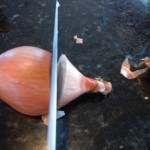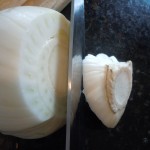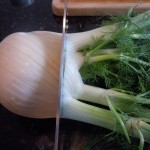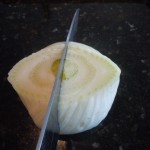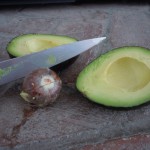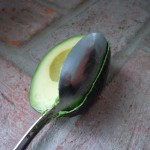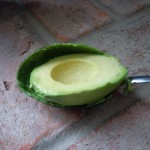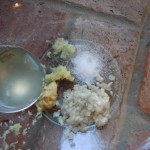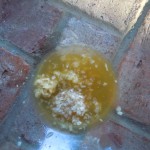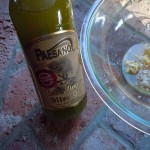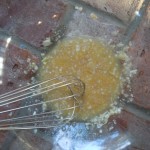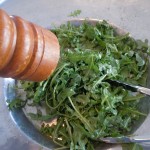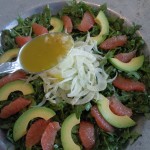 Ingredients for Salad – Serves 6 individuals … one large salad bowl :
1 bag arugula
2 red ruby grapefruits segmented
4 honey tangerines segmented, SAVING JUICE
1 fennel head, cored and thinly sliced
1 can or jar hearts of palm (whole or sliced) sliced into 1/8 " pieces
1/2 avocado thinly sliced
1/4 cup toasted sesame seeds
INGREDIENTS FOR TANGERINE DRESSING:
3 Tbsp fresh squeezed honey tangerine juice
1 medium shallot finely chopped
1 garlic clove put thru garlic press
1/4 Tsp salt
1 Tsp Dijon
2 Tbsp rice wine vinegar "seasoned"
1 Tbsp fresh lemon juice
1/2 cup olive oil
Directions for fennel & grapefruit salad and tangerine dressing:
Cut the ends off of the grapefruits and slice down the sides, then begin to slice in between the pith layers to segment the grapefruits like in the photo above and place in a small dish
Begin to segment the honey tangerine too, placing the segmented pieces in a separate bowl reserving the tangerine juices…be sure work over the bowl to catch all of the juices while you are cutting the segments because you will need this to make the dressing
Finely chop the shallot and set aside for the dressing
Slice the ends off of the fennel bulb and cut out the middle core, thinly slice on mandolin or knife, set aside
Thinly slice 1/2 of an avocado as shown above
Toast sesame seeds in a small pan on medium heat… this will only take 3-5 minutes so don't leave the stove because they will burn…slide pan back and forth and swirling around like a jiffy pop (this way the seeds turn golden evenly)
Add garlic (that was put thru garlic press) and salt to a medium bowl and mash the two together
Add in shallots, Dijon, rice wine vinegar, honey tangerine juice, and lemon juice
Slowly drizzle in 1/2 cup of the good olive oil to emulsify ingredients
Place into a canning jar and set aside
Put arugula in large salad bowl and dress it with 1/4 cup of dressing and toss
Taste arugula here and add a sprinkle of salt and pepper if needed
Begin to add grapefruits, honey tangerines, avocado slices, hearts of palm slices, and fennel
Drizzle 1 lg spoonful of dressing around the tops of fennel and avocado (just a little)
Top with toasted sesame seeds and challah bread garlic croutons