ê
Crêpes 101- My Trick to Easy French Crêpes!
Buttery, paper thin crêpes filled with raspberry jam, topped with maple syrup, fresh berries and whipped cream is an amazing way to start your morning. Not only are these French crêpes a cinch to make but you can totally make them the night before. Re-heat them in your toaster oven wrapped in foil and they taste like you just made them! A real energy saver and perfect for all those holiday guests staying over.
The word "crêpe" actually means pancake in French, although they are quite different from the all American pancake. Now is it French crêpe or Swedish pancake? Well, they are really very similiar in the way that they are both paper thin compared to that well known Amercian pancake. Over the years I have found that French crêpes can be savory OR sweet while the Swedes like their swedish pancakes strictly with sweets, jams, ice cream or yogurts. The Swedish pancake also has a considerable amount more sugar in the recipe where as most crêpe recipe's don't have any sugar at all in the batter.
My trick to keeping a recipe as easy as possible is knowing how to save time with a proven method of preparation without foregoing the quality or taste. That's what I do with my crêpe recipe here, the order in which you whisk your ingredients in the batter is crucial and saves you energy and time so you don't have to strain the batter! This method of mixing is exactly how I make my Homemade Manicotti Pasta Crepes.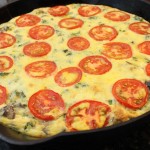 If you are big on breakfast you will definitely want to try my mouth watering  Gourmet Frittata where you use what ever your favorite veggies are or my German Pancake that puffs to amazing heights coming out of the oven getting lot's of ooh's and ah's! If your heading to lunch time try my Secret Family Zucchini Torta Recipe that also makes great appetizers! Another delectable brunch item to make are Homemade Gravlax, the best I've ever had, or my Pasta Fagioli that will have you going back for seconds! Hope you get to eventually try them all…you won't be disappointed! Enjoy! 🙂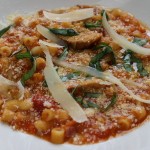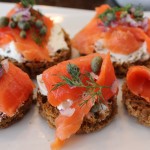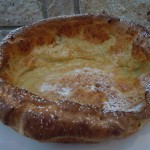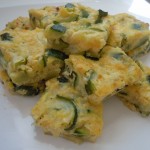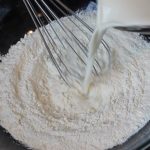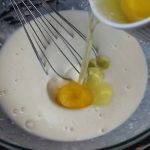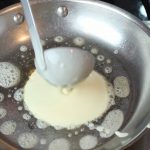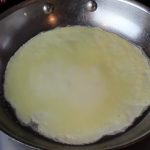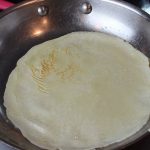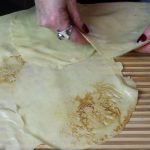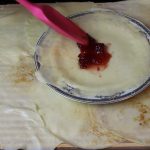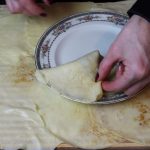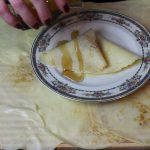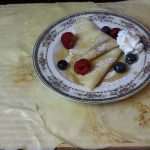 Ingredients for French Crêpes- Makes 12 Crêpes:
1 cup unbleached all-purpose flour
1 1/3 cup, plus 1 tbsp whole milk  (If you like them thinner add 2 tbsp milk…NOTE:  if too thin they will tear)
2 ex-lg eggs
1/4 tsp sea salt
2 tbsp melted butter
NOTE: If filling your crepes with sweets add 1/4 tsp vanilla, if savory omit
Maple syrup
Favorite jam
Confectioners sugar
Fresh berries, raspberries, blue berries black berries
Whipped cream
8″ non-stick pan OR sauté pan OR crêpe pan
Directions:
Melt 2 tbsp butter and set aside to cool slightly
IMPORTANT: My Trick is – MUST MIX IN THIS ORDER then you won't have to strain batter …saving time!
Add flour and salt to a large mixing bowl
Pour in milk and whisk until smooth
Whisk in 1st egg until completely combined, then the 2nd egg
Whisk in melted cooled butter until combined
Tip for removing air bubbles – Gently stir the crepe batter with a large spoon to help remove any air bubble as these will cause tears in the crêpe
You can make this up to 1 day ahead keeping in the fridge
Put 8″ saute pan on medium heat
TIP for EASY pan coating…Peel back one end of a whole 1/4 stick of butter and rub open end across pan just to coat right before pouring in ladle of batter!
Right as you ladle in 1/4 cup of crepe batter QUICKLY lift pan off the heat and SWIRL to spread batter evenly
Put pan back down on heat and cook for 35-45 seconds, then flip, 10 more seconds cooking
Turn out cooked crêpes onto a dish or cookie rack
They will not stick together
OPTION: Cool a pinch and then stack them on top of one another and into fridge for the next day
Serve warm crêpes with you favorite fillings and roll up or fold and then top with syrup, confectioners sugar, fresh berries and whipped cream …YUM!