---
Salsa 101
When you learn to make my basic salsa 101 there will be no stopping you! It's packed with flavor from the juicy summer tomatoes, sweet Georgia Vidalia onions, add in some fresh squeezed limes, chopped cilantro and jalapeño and you have yourself a fiesta!
When you know how to make a basic salsa the world your oyster! No food pun intended here, but seriously! From this salsa 101 recipe you can totally make it yours by adding in 1/2 cup of avocado, mango, pineapple or even cucumbers. Don't be afraid to try adding your favorite's to the basic recipe because that is how you learn to create, to taste different flavors. You can even try adding 1 cup of black beans to the salsa! YUM! Have fun and enjoy:)
Adding in the extra virgin olive oil and "seasoned" rice wine vinegar with the fresh squeezed limes keeps my salsa delicately balanced where one flavor isn't over powering another. I love using the Georgia Vidalia onions because they are so sweet! If you are not a big onion fan these will surprise you for sure. You could also cut back on the amount of chopped onions even though I believe it's a perfect amount in my salsa 101 when "finely" chopped. The beautiful thing about the salsa 101 recipe is you can use what ever tomatoes you want from heirlooms, to grape, to cherry, tiger tomatoes …what ever your little heart fancies!
You should try  Pulled Beef Taco's to go with my salsa 101, or Zucchini Spaghetti, Roasted Garlic Bean Dip, or even Homemade BBQ Sauce on chicken wings and then end it with Drunk Blondies & a Bourbon Caramel Sauce and you will be The Belle of the Ball at your party!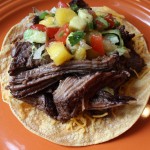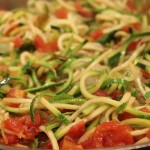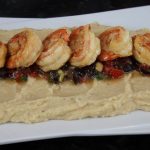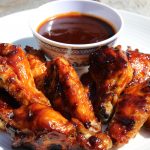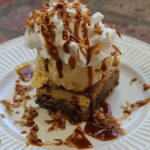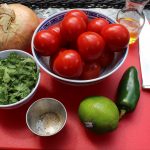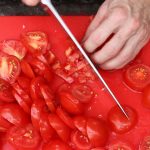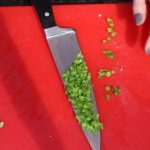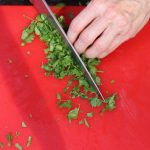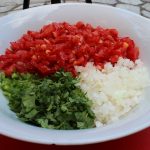 Ingredients:
2 heaping cups – (12 Compari tomatoes-these are a med/small size, can use Heirloom tomatoes, cherry, grape …your favorite tomato!  finely chopped
1 packed cup – 1/2 of extra large Vidalia onion finely chopped
2 tbsp – 1/2 lg jalapeño extra finely chopped
1 cup cilantro coarsely chopped
2 tbsp extra virgin olive oil
1 tbsp "seasoned" rice wine vinegar
2 tbsp fresh squeezed lime juice – 1 lime
1/2 tsp sea salt
1/4 tsp pepper
OPTIONAL: dash of Siracha Hot Sauce or Franks or Tabasco
Directions:
Finely chop tomatoes, Vidalia onion, jalapeño and cilantro
Add to a large bowl
Roll lime to get the juices flowing and squeeze over chopped veggie's
Add s & p, olive oil and seasoned rice wine vinegar
Toss and serve with chips, chicken, fish, beef or pork!
NOTE: Now that you have an incredible tasting basic salsa be creative and add 1/2 cup of chopped avocado, mango, pineapple, black beans, or cucumbers…Mangia Mangia!