Ricotta Pie at Kathy's
Kathy's Ricotta pie gives you a filling with the creaminess of a cheese cake and the flavors of an Italian cannoli without all the work. My favorite part of this recipe is the cookie crust crunch that brings it all together! You just can't go wrong here making this incredible dessert that's also ideal for breakfast.
Ricotta pie is really a traditional Italian dessert served at Easter. There are so many different versions of ricotta pie out there. Both the filling and the crust vary from cook to cook and family to family who treasure this little treat. That's what makes each recipe so special because it becomes very personalized. Whether it's adding orange zest, lemon zest, cranberries or even Marsala wine to the crust to make it more in sink with the makings of a cannoli shell the avenues of creativity are endless.
Enjoy the show and I have a feeling this could very well be on your next dinner table! Not to mention, this would be a great little dessert to bring to any party. You might get a little ambitious and want to try some Cold Cucumber Soup with Seared Scallops, Lobster Mac & Cheese,  Salmon B.L.T. Sliders or Shrimp Scampi to go along with this delicious ricotta pie!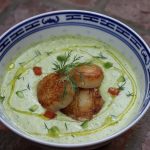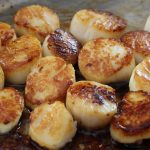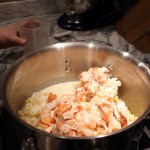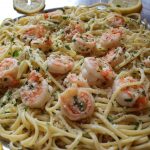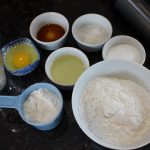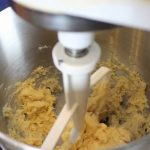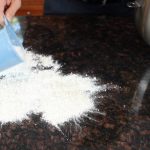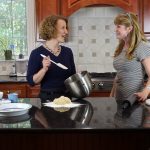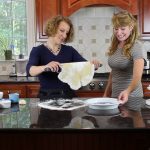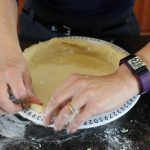 Ingredients for Crust:
1 3/4 cup flour
1/3 cup sugar
1 1/2 tsp baking powder
4 T vegetable oil
1 egg
¼ cup milk
2 tsp vanilla
Directions for Crust:
Combine dry ingredients in the bowl of a mixer
Combine liquid ingredients together and add to dry ingredients
Mix on low setting until just combined
Turn out onto a generously floured surface
Shape into a ball
Reserve 1/4 cup of the dough and set aside for cutting out small shapes to decorate the top of the pie on the ricotta filling…stars, leaves, hearts
Roll into a circle to fit a standard pie plate, dough will be very soft
You want the dough to be about 1/4″ thick
Use rolling pin to transfer crust to pie plate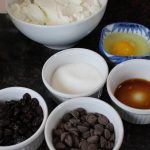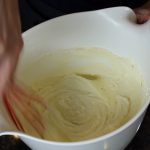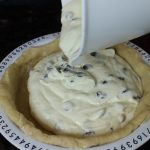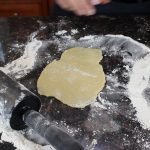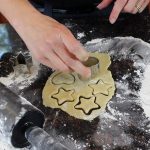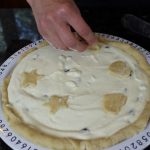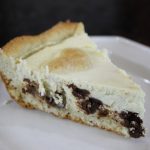 Ingredients for Filling:
1 lb ricotta cheese – Whole Milk
1 egg
1/4 cup sugar
1 tsp vanilla
1/3 cup raisins
1/3 cup semi-sweet chocolate chips
Directions for Filling – Pre-Heat Oven to 350º:
In a large mixing bowl, stir or whisk together ricotta, egg, sugar, and vanilla
Fold in raisins and chocolate chips
Pour into crust
Roll out the reserved pie dough, use cookie cutters to cut out shapes to decorate the top of the filling
Bake for 45-55 minutes just til crust is golden
Remember as with baking a cheese cake the center should not be set …it should look jiggly in the center not set!
Don't worry, It will set up a considerable amount more as it cool
Can serve warm, room temperature, or chilled
Cool for 1 hour on the counter, wrap and cool or store in refrigerator
Options – can use all chocolate chips or all raisins, or sweetened dried cranberries with orange or lemon zest