Homebrewing at The Bilco Boys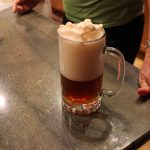 Homebrewing will open up a whole new world for you! I never knew how delicious beer could be before my friend's, Bill & Alicia and Mike & Becky, introduced me to their homemade beer. Notes of chocolate, caramel and citrus, even banana and apricot with a soft, creamy texture will convert you too, in a matter of minutes!
Bill and Mike call themselves The Bilco Boys Brewery because when these neighbors started brewing beer together three years ago they entered thru the bilco doors of Bill and Alicia's house that led to the basement, their spot for homebrewing. So far they have homebrewed 135 batches of beer and as Becky say's "with only a couple mishaps". They started with one of the kits you can purchase from Stomp N Crush, a spirits supply store for making your own right here in Clinton, CT. Kathy and Al, owners of Stomp N Crush are very knowledgeable and helpful in you getting you started on the right track for homebrewing!
After you understand more about beer brewing you may want to invest in a brewing machine like the one you see in the show, a Zymatic beer brewing system. You can find it under "PicoBrew Zymatic" out of Seattle Washinton. Bill says they even offer a counter top, Keurig-like, beer brewing system now…how cool is that.
One great way to learn more about beer brewing is to join a home brew club like the club Stomp N Crush offers called MASH which just had one of it's event held at the Thimble Island Brewing Company . While meeting Bill and Mike at this MASH event to learn more about the brewing process I found out they have a tasting room there with 16 rotating tap lines as well as specialty casks. Owner of the Thimble Island Brewing Company, Justin Gargano, brewed up a batch of wort for the MASH members, which they were able to take home. Justin was recently featured the fall issue of our shoreline's élan Magazine in an article called "Tapping into Local Brews".
MASH stands for Maniacal Association of Shoreline Homebrewers, a registered "American Homebrewers Association" (AHA) home brew club. You don't even need to have brewing experience to join just contact Stomp N Crush!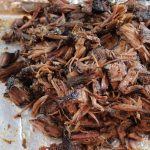 Last week I made Stout Braised Beef Short Ribs with stout beer that Bill and Mike brewed and it was absoutely delicious! Buffalo Chicken Dip is another great appetizer to go with your homebrew along with Best Guacamole Ever or my Salsa 101! Then again there's a Feta-Basil Pesto and pasta dish that will knock your socks off! Don't forget to end your meal and beverages with a treat like Death by Chocolate Meringue Pie…no pun intended. lol 🙂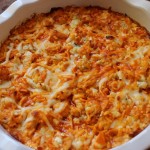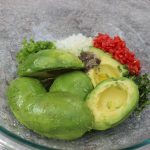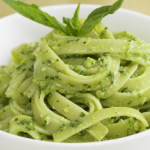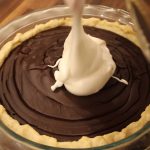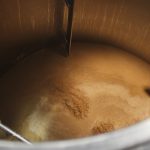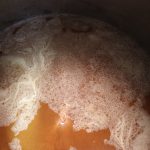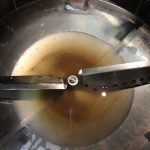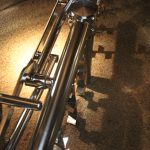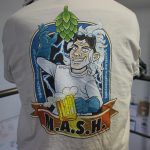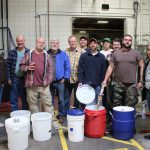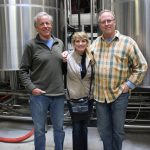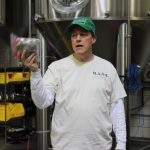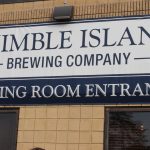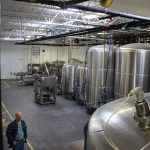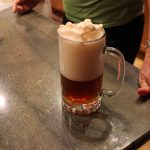 1 beer Crafting Kit from Stomp N' Crush 

($80.00 for 5 gallon kit)

1 ingredient kit – style of your choice, 30-40 different styles to choose from
Bottle capper – seals bottle caps onto the beer bottles
1 extra large brewing pot – (Lobster pot)
1 $25 membership to MASH -home brew club from Stomp N Crush
1 "Homebrewing at The Bilco Boys" 

Show

to better understand the homebrewing process!
ENJOY! 🙂