CT Style in The Bender Kitchen with Summertime Recipes!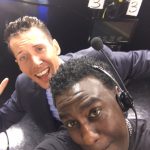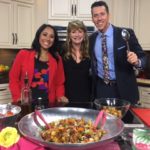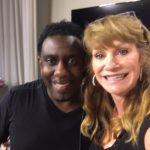 Back on CT Style in The Bender Kitchen with Ryan Kristafer and Teresa Dufour this past Thursday morning!  I feel so fortunate to be working with such a wonderful group of people at WTNH Channel 8 who make it so fun to share The Traveling Epicurean recipes with all of you.
My goal for this segment was to show you a couple of creative and really delicious ideas for all your summertime produce. Panzanella and Berries in Dreamy Cream came to mind.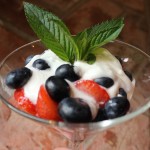 One of the wonderful things about making these dishes is the abundance and variety you have to choose from at the farmers markets in the summer. The incredible flavors in this Panzanella recipe go without saying. All the aroma's from the fresh herbs, basil, parsley, thyme & oregano to the fresh vegetables like the heirloom tomatoes, garlic, cucumbers, red onions really get you salavating. The creaminess from the fresh mozzarella and the crunchy from the homemade croutons balance it all out.
As for the Berries in Dreamy Cream, you can whip this one up in a matter of minutes as well. I've been making this sauce for over 20 years and always get the same delightful response from guests after their first bite. You would never think that melting Fluff and cream cheese together could make such a delectable sauce on fresh berries. It's a sensation you have to treat your self to and then you'll know what I'm talking about.
For other scrumptious, easy go to summertime dishes you've got to check out my Salsa 101, Best Guacamole Ever, Zucchini Spaghetti,  Fresh Grarden Tomato Sauce or Roasted Garlic & Cannelini Bean Dip ! ENJOY!