Cake That Won't Last
″Cake that won't last″ is the perfect name for this dessert and when you make it you will understand why. This recipe came my dear foodie friend Christine. She is a great cook and whips up dishes like me in the "old school" self taught way of culinary cooking by taste and instinct, without recipes! Christine is one of my friends who graciously throws outrageous cooking parties where laughter and smiles are always in abundance.
This "cake that won't last" is more like a bread pudding that does a great job of holding together in an actual slice. So it is a little messy…it's not like a perfect slicing cake and when you taste it you be very happy with exactly how it is. You don't even need a Kitchen Aid Mixer with this cake…it's all mixed easily by hand. Adding a good vanilla ice cream, one in particular that I really like is Hood "Homemade Vanilla" which goes great with this bread-pudding-cake making it even more indulgent! This is a great dinner party cake and your guests will never know how easy it was.
You may want to start with some appetizers on the lighter side like sea scallop ceviche, bacon wrapped scallops or maybe mussels in a fennel & lemon grass sauce, and for dinner…how about my grilled Asian salmon with cold asparagus salad, sautéed chicken and fresh spinach, chicken roulades with roasted garlic and cannelini bean purée, or sea bass with green goddess sauce.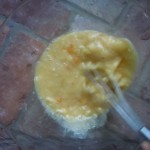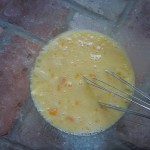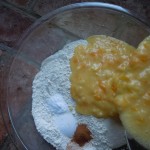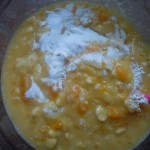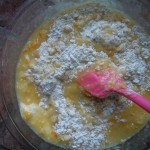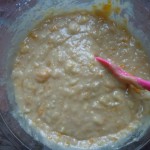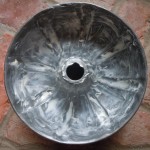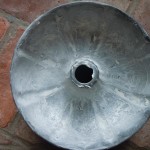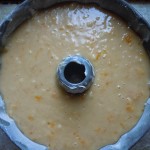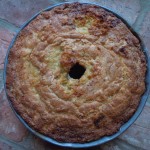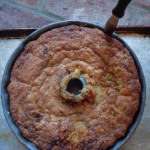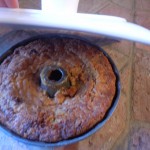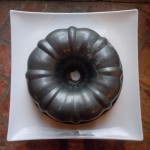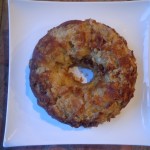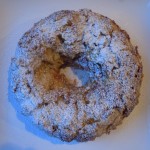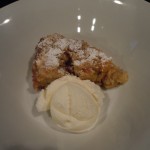 Ingredients:
3 eggs
1 cup chopped up banana
1 cup canned crushed pineapple with juice
1 cup mandarin oranges with juice (if mandarin pieces are whole cut in 3's)
1 cup canola oil
3 cups flour
1 1/2 Tsp vanilla extract
3 cup sugar
1 Tsp salt
1 Tsp baking soda
1 Tsp cinnamon
Directions:
Pre-heat the oven to 350º
Butter and flour a bunt cake pan
Put all the dry ingredients into a large mixing, set aside
Put all the wet ingredients in another large bowl and gently whisk just to combine
Add add the wet into the dry and using a spatula begin to stir to combine ingredients
Put bunt cake pan onto a cookie sheet and place into the oven for 1 hour
Place a piece of foil over the top after about 40 minutes so it doesn't burn
Take out and let cool 10 minutes
Run a bendy pastry knife around the edges of the bunt pan to loosen it up
Lay a large cake dish over the bunt pan and flip the cake over
This cake is very moist and has bread pudding-like consistency so there may be some cake stuck to the bottom of the bunt pan after you flip the cake out…no worries just scrape any crispy or gooey parts off gently and put back onto cake top where it may be missing and you will also be sprinkling confectioners sugar over it
Put confectioner sugar into a sieve or fine mesh strainer and sprinkle onto cake
I like to serve this warm a la mode with Hood "Homemade Vanilla" ice cream