Best Hummus Ever!
My Best Hummus Ever recipe is going to become a go to dish for you when you see how gosh darn easy it is to make it yourself! Chic peas, tahini paste, garlic, olive oil, fresh lemon juice, and salt in a food processor, purée until smooth and violà you have an amazing dip. Wait, there is one caveat to this best hummus ever recipe. My secret to a silky, smooth homemade hummus is removing the skins from the chic peas. This is actually a very easy task that will take you about five to ten minutes and it makes all the difference in the texture and taste for your hummus. It's still quicker than taking that trip to the market for the already prepared hummus.
Hummus is such a versatile kind of dip where you can change it up in so many ways to get a new flavor. You can add a teaspoon of cumin to give it a bright, floral and lemony flavor. You could add in smoked paprika, hot sauce, or even throw in some roasted red peppers when you go to purée the chic peas for a beautiful reddish roasted pepper hummus. The options really are endless so don't be afraid to have some fun here.
Biting the bullet and buying the jar of Tahini paste is totally worth it because it will last a long, long time and you will get many, many hummus dishes from this! For all you local followers I buy my jar of Tahini paste at FoodWorks Natural Market in Guilford, CT.
If you like this best hummus ever recipe you may want to try my Michigan Sauce, yogurt chicken kabobs and tzatziki,  beef bourguignon where you make an amazing Indian spiced tomato-cream dish on the 2nd day or Sea bass with green goddess sauce. Then you can end the meal with the cake that won't last or an apple sauce-caramel sundae!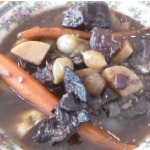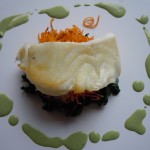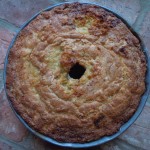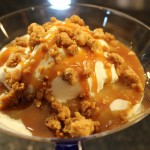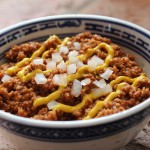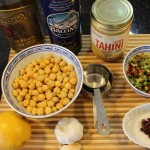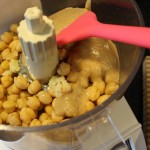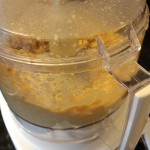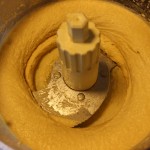 INGREDIENTS:
1 can chic peas – garbanzo beans drained, rinsed and with skins removed (I used Goya)
3 tbsp – In the show I said 1/4 cup but I actually think 3 tbsp is better (a little milder)… Tahini has a strong flavor.
Food Works in Guilford has Tahini Paste (note: this is a good investment because it will last a long, long time and you will get many, many hummus dishes from it 🙂
1/4 cup fresh lemon juice
1 ex-large garlic clove put thru press for a fine mash
1/4 cup olive oil
1/2 tsp sea salt – will add 1/4 tsp at a time
1-3 tbsp water
a few dashes of Siracha or your favorite hot sauce (you can find Siracha near the Tabasco in the store)
DIRECTIONS:
Drain, wash and remove the skins from the chic peas by gently squeezing the peas between your fingers to loosen and remove the outer skin
Put the chic peas, tahini paste, a garlic clove put thru garlic press, olive oil and fresh lemon juice in the food processor and run for 1 minute
Stop and scrap down the sides of the processor
Add 1/4 tsp of sea salt, 1 tbsp of water and purée 1 minute
Stop and taste, you will probably need to add 1 tsp sea salt more and 1 tbsp water getting it to thin it out a bit (adding the water aerates the dip lightening it up)
Run the processor for 1 more minute
Check to make sure hummus is the thickness you want – you may want 1 tbsp more of water
Turn out hummus into a bowl and garnish with a drizzle of olive oil
And, OR Sprinkle with paprika, OR top with 2 tbsp chopped kalamata olives or cucumber salad in the center of the hummus
Serve with blue chips, pita or naan
CUCUMBER SALAD: 1/4 cup finely chopped European cucumber, 2 tbsp finely chopped cherry tomatoes, 1 tbsp finely chopped kalamata olive and red onion, 1 tsp olive oil, 1 tbsp finely chopped cilantro and a sprinkle of s & p – combine all ingredients in a sm bowl